Intelligent Wireless Hotel Handle Mortise Door Lock with RFid Cards: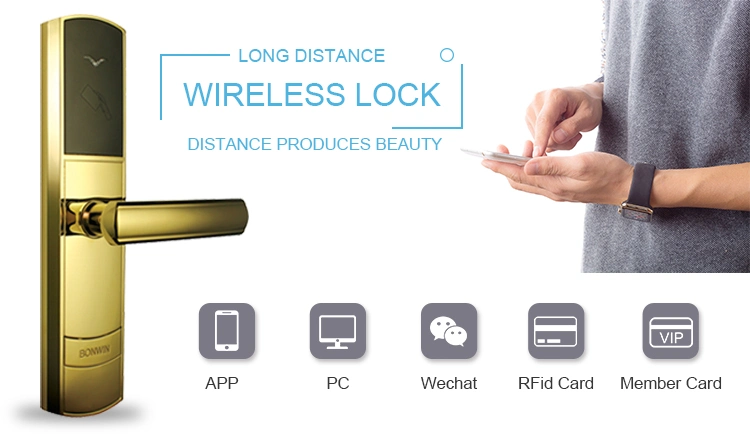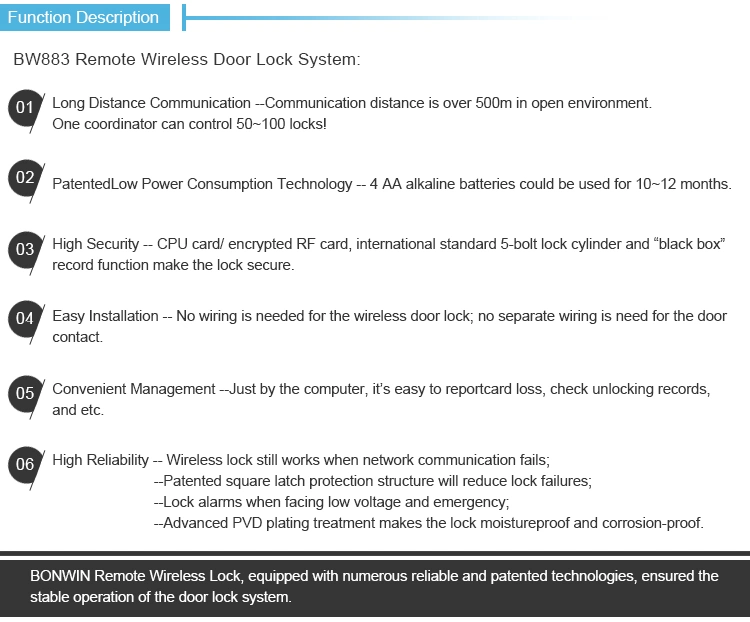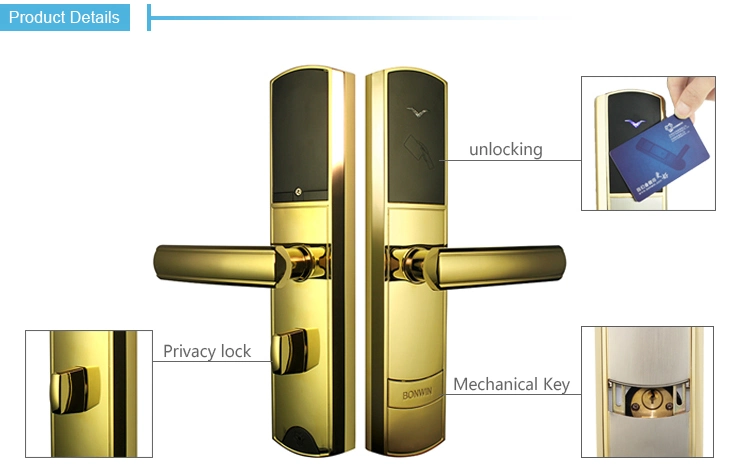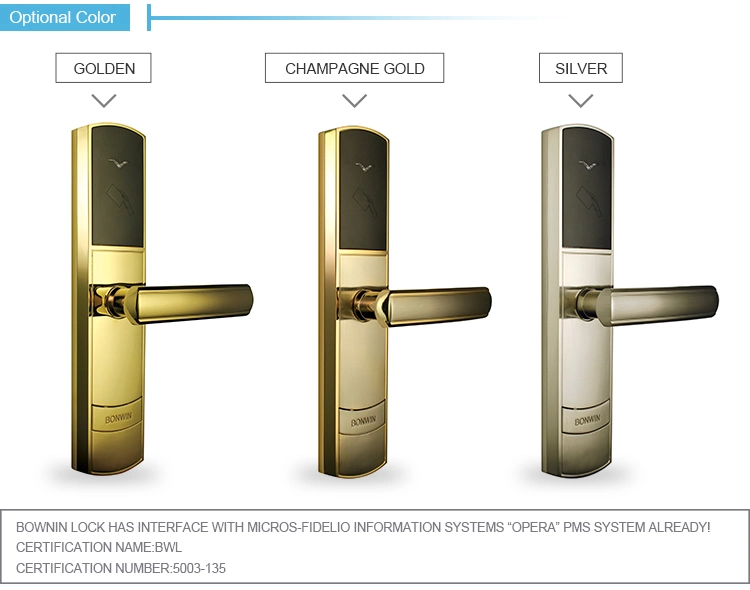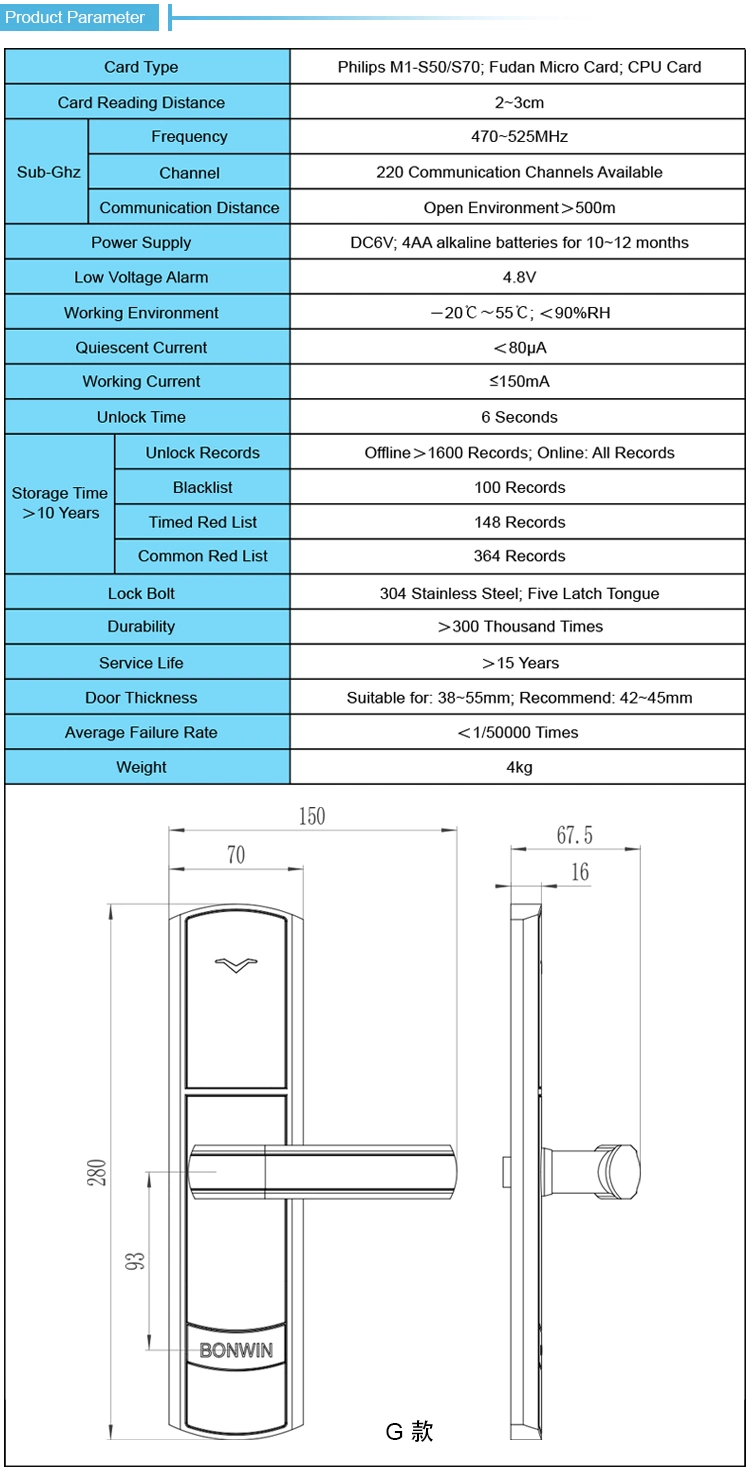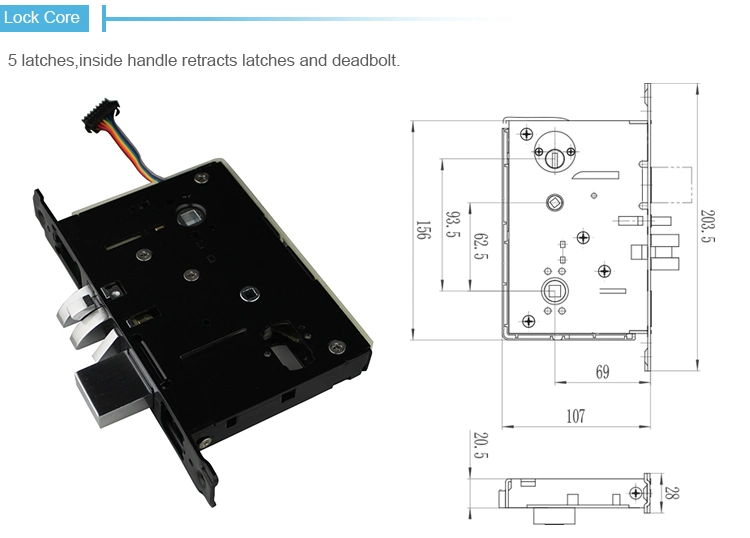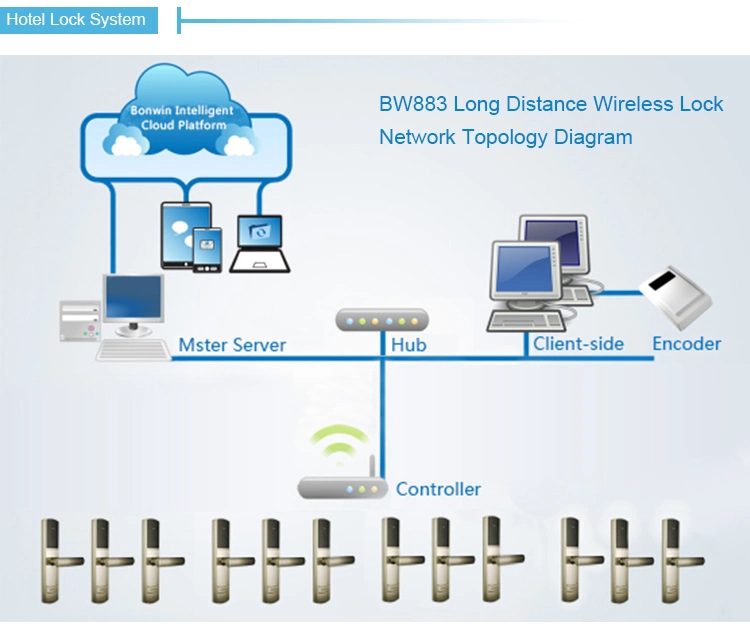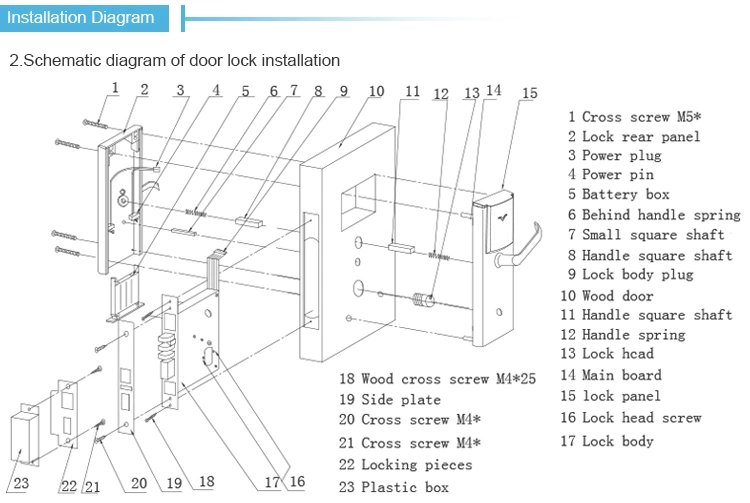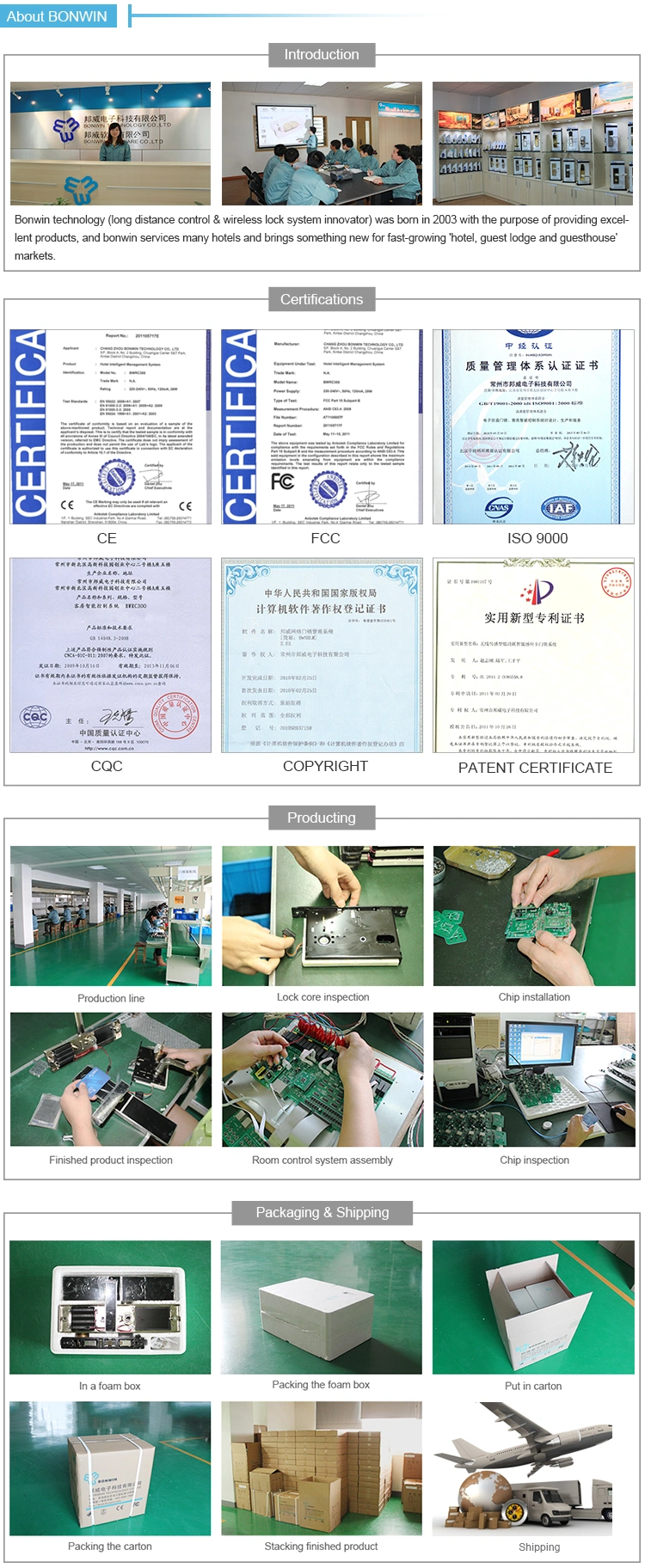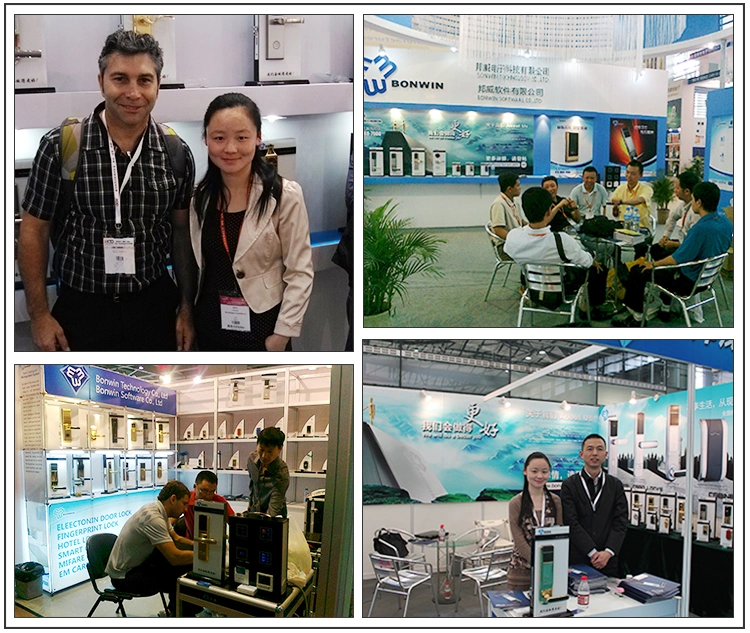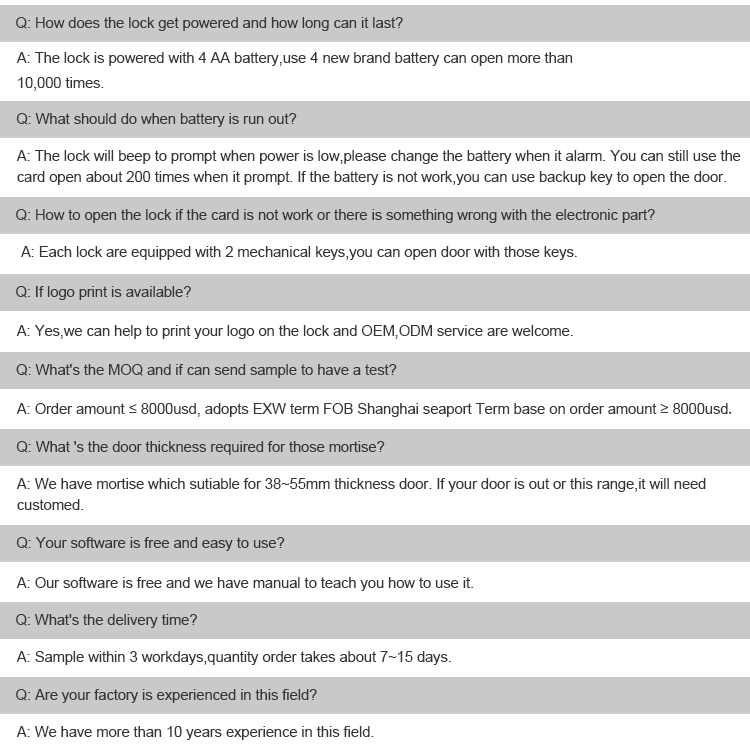 Lock Features:
1) The microwave sensing technology of forefront, Even if the card is put in a black wallet, the lock can be easily open.
2) High stabilization and we overcome the limitation that the traditional infrared RF lock cannot be normally used under the too strong or too weak light.
3) Ultra-low power consumption, which is equal to half consumption of similar products.
4) Outstanding design for security
5) PVD coating, durable and not easy to fade.
6) Open lock method: Cards, or emergency keys
Technical Parameter:
Power Supply: DC 6V
. The alarm point of low-voltage is 4.8V.
Main Material
: Steel, brass
Service Durability
: More than 100000 times
Life Time:
10 years
The Range of Gate Thickness
: 38~55mm
Recommended gate thickness
: 42~45mm
Weight
: 3.7KG
Environment Requirement: Temperature
: -45 degrees centigrade~80 degrees centigrade; Humidity: ≤95%
Effective Time of Opening the Lock
: 5 seconds
Quiescent Current
: <30 uA
Main functions
1) Management Classification--totally 15 different types Macards: Emergency card, master card, multilayer card, floor card, guest card, staff card, backup card, temporary card, report lost card, terminating card, authorized card, cipher card, room number card, clock card, clear card;
2) Time Limited Function--As long as the guest is expected to check out, the guest card will be inoperative automatically.
3) The Record Function--the lock records the latest 200 times unlocking information.
4) The Function of Avoiding Disturbing--after the door is locked from the inside, any card except emergency card cannot open the lock.
5) The Function of Alarm--once the batteries voltage is not enough, the door isnt totally closed and other abnormal situations, the lock will keep to remind the user by buzzer.
6) The Access Function--when necessary, we can set four kinds of locks which are room-access, floor-access, building-access, and general access
Chip level
Technical Grade
Power
4 AA alkalescency batteries, DC 6V,
Use life: one year normally
Working temperature
-10° C~60° C
Static working current
≤ 40μ A
Motor starting current
≤ 120mA
Open lock time
6 seconds
Antistatic interference ability
≥ -15KV
Low power alaarm
4.8V± 3%
Door not closed alarm
Lock will voice if the door not be closed well
Unlock records
At least 260pcs unlock records
(both keys and card are have records)
Lasting quality
≥ 100000 times
Use life
≥ 10 years
Accepted for door thickness
38~55mm
Recommend door thickness
42~45mm
Average failure rate
Normal use ≤ 1/50000 times
Lock weight
3.8kg